Avoid the awkward moment in asking people to remove their shoes, simple ways to do it, and easy ways to ask.
Are you wondering how to enforce the no-shoes policy in your home? Or maybe it's just too awkward to stand at the door like a guard and make this demand as your guest walk in. I have some helpful tips on how to get your visitors to take off their shoes.
*This post contains affiliate links and I am an affiliate with Amazon. This means that if you click-through and make a purchase I receive a small commission (at no cost to you). I only write and endorse products I personally use, love and what I find helpful in being an awesome mom. For more details, Click here
I will never forget the day I walked into one of my friend's houses. She had the cutest wooden sign by the front door, and I immediately felt a fuzzy warm feeling.
I smiled inside and said yes, someone else that get's it! Yeah, I am weird like that, but you wouldn't be coming to my site if I didn't have a love affair for all things simple, tidy & clean.
Her home was a no-shoe policy home just like mine. But that little wooden sign was so awesome to me, and I had to ask her where she had gotten it. She told me Etsy.
I thought to myself a clever way to enforce the policy with a cute sign and reduce the awkward moment.
Maybe you aren't the household that already takes off all shoes when they get home and are trying to be. It can be a transition if your family and kids aren't used to it.
I will discuss more why you might consider becoming a no-shoe policy home later. First, let's look at some easy ways to ask your guest to take off their shoes when they come in.
Easy ways to ask you guest to take off their shoes
So you joined in on the no shoe in the house movement. But need easy and simple solutions to remind your guest at the door to remove their shoes. Below are some ideas:
Tell guests in an invitation to wear/bring socks
Have the kids show guests where to put their shoes (kids love to help!)
Add a cute take off your shoe sign
Visually remind your guest with a shoe rack or shoe tray (people tend to look for clues when walking into a place; give them the directions with a rack or tray conveniently placed by the front door. Also, a great way to keep the shoe clutter tidy.
Hang a sign outside your door
Use a chalkboard sign, decorate it, and write your request in words
Add a leave your shoe's door decal to the outside of your door
Offer new socks, slippers, disposable slippers, or fuzzy socks from the dollar store.
I have this adorable bench in my home that fits perfectly in the nook by the front door. It is such a great piece because when guests walk in, it's the first thing they see, and then our coat hook rack is right there.
We have shoe trays for wet or muddy shoes because we live in an area that has all four seasons. The tray conveniently underneath the bench when we don't need to use them. It's the perfect setup for our home.

The moment doesn't have to be weird, and think of it this way once a guest has entered your home once they will know for future reference.
Simple ways to verbally ask or remind your guest to take off their shoes.
Hey! So glad you are here; the shoe basket is right there.
So good to see you, are you ok with just your socks?
Welcome, so happy you are here. Do you need a pair of socks or slippers?
Hi, it's so good to see you, would you mind leaving your shoes at the door?! Here is a shoe rack/basket you can put them in.
Welcome, to our home; we practice no shoes on inside. You can sit here at the bench if you would like.
If you decided to go with a chalkboard here are some creative ways to say it in chalk.
Welcome, please leave your worries and shoes at the door
Welcome please leave your shoes at the door
Shoes at the door, only toes, and kids on the floor!
Lose the shoes and rock your socks!
Because little hands touch the floor, please leave your shoes at the door.
Please place your shoes here
The shoe basket is next to the door
Why you might consider becoming a no-shoe policy home
So if this is your first time on my blog, I talk about all things home management and cleaning. And if you are wondering what the heck the fuss is about when it comes to leaving our shoes at the door. Let's dive in.
Our shoes go all over the world with kids and with us; they track in the world into your home.
But science proves that what is on our shoes can actually make us sick. When you walk with shoes on in your home, you bring in all sorts of germs and bacteria. Not to mention making your floors dirty with dirt and outside elements.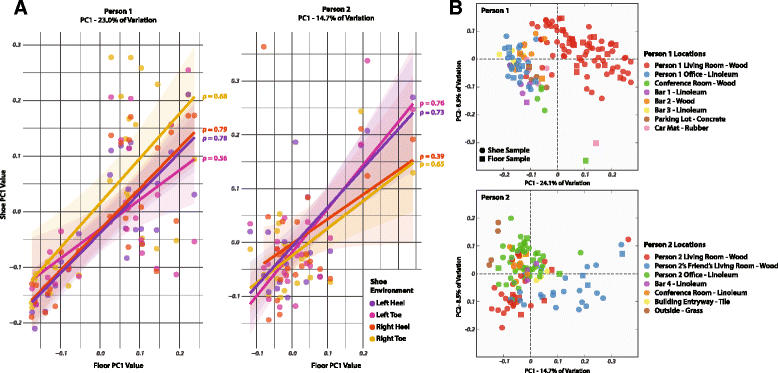 So as you can see, wearing shoes is bringing in bacteria that can make you sick. For me, I have this visual of our shoes in my head. It's like many of the visuals I think about when it comes to dirt and germs.
Around my home, we have live animals, specifically geese. They are all around the parks and ponds. And typically, the sidewalks near the ponds are full of geese poop. (Yeah, getting a little TMI here).
Well, more often than not, the surrounding areas of the park and landscapes will have dried droppings. Most people are running through the park and playing etc. But what do you think they are stepping in?
I mean, if that visually doesn't do it for ya?! You see what I mean.
I don't want my kids tracking that stuff in nor myself. Lord knows what else we all step on daily in the outside world. This is why shoes should stay outside.
The benefits of wearing no shoes in your home
Reduces outside germs and potentially harmful bacteria
Reducing the dirt and floor cleaning
Less wear and tear on your wood floors
Reduced dirt on your carpet and prolong carpet life
Fewer dirt stains on your carpets
Healthier for your family, and especially small children tend to spend more time roaming and playing around on the floor.
Reduces the toxins and chemicals that enter your home. I talking lawn care stuff and other stuff
Reduces allergens from pollen, ragweed, dust-bourne pathogens, etc.
You will vacuum less especially the rugs by the entrances of your home
So as you can see, being a no-shoe home and enforcing your guest's policy is pretty simple to do.
Did you find my tips helpful? If so, feel free to buy me a coffee and support my blog.
Are you being rude to ask guests to remove their shoes?
First off, let's understand that when you welcome a guest into your home. It should be a mutual understanding that as a guest, you respect others' house rules.
But is it considered rude to tell people to remove their shoes? I don't think so. If you are going to ask them to remove their shoes, you do need to be prepared for obstacles.
For example, some people might think your custom is weird or have never heard of it. You might have to explain your reasoning.
Others might prefer to leave their shoes on, maybe for personal body comfort or something they might not want to share. If you run into this issue, I would say having a few shoe covers handy from Amazon could easily solve this problem.
I come across this whenever I have maintenance specialists come to my home, 50% will be prepared with shoe covers, and another 50% percent won't even ask and will come right in—it kind of drives me insane.
Did you know though in some countries it's considered customary and rude if you don't take off your shoes?
Now if you are looking to get real fancy with your shoe policy. You can buy these gadgets and machines off Amazon. Here is a video to show you the one I would consider.
So while you may hate the awkward moment of telling people to remove their shoes, there are simple ways to do it. And easy ways to ask. Which sign you choose will be the harder part! There are so many options.☺
Related post:
35 Things that are making your home look cluttered
Find Out Now, What Should You Be Wiping Down, Cleaning And Disinfecting